Welcome at bioliq®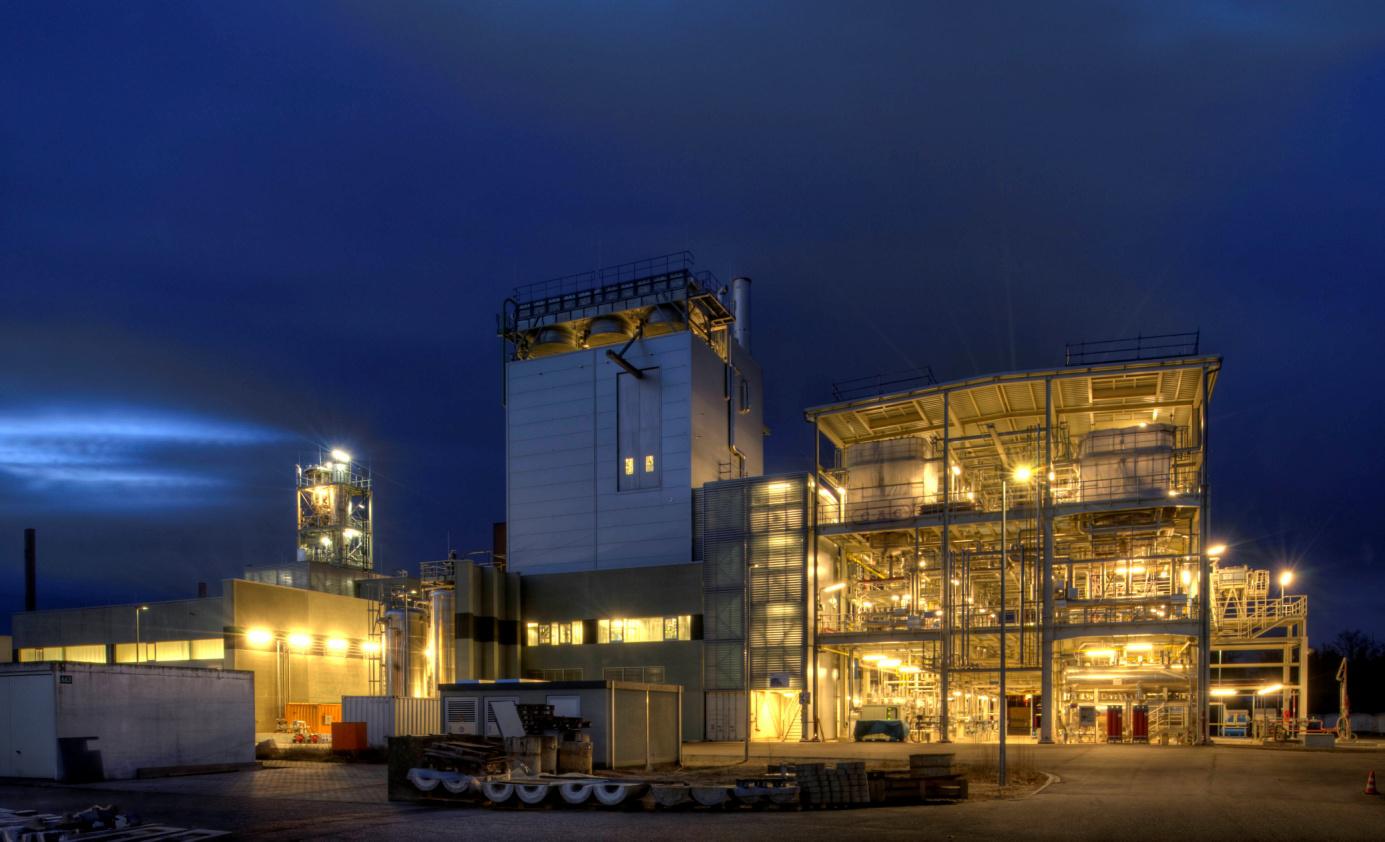 © KIT 2018
NEWS
Sustainable BioEconomy 2017 - 05 of December at KIT
The Sustainable BioEconomy 2017 (german language sessions only) takes place on 05 December at KIT, Campus North. Please see here for program and registration.
Effektvoll am KIT - 24. Juni 2017 Tag der offenen Tür am Campus Nord
Forschung, Lehre und Innovation zum Anfassen: Am 24. Juni 2017 macht das KIT an seinem Campus Nord in Eggenstein-Leopoldshafen die Faszination Wissenschaft erlebbar. Auch bioliq® ist mit dabei: Nehmen Sie an den ganztägigen Besucherführungen teil und erfahren Sie mehr über die Pilotanlage.
31. Mai - 02. Juni: bioliq® und EnergyLab 2.0 auf der Intersolar 2017 in München - Sonderschau Smart Renewable Energy
Besuchen Sie uns im KIT Verbund mit dem EnergyLab 2.0 auf der Münchner Intersolar in Halle B2 Stand B2.140. Erfahren Sie mehr über bioliq® im EnergyLab und über die Test- und Infrastrukturplattform der Energiewende. Interessante Sessions und Vorträge runden das Programm ab.
bioliq® und EnergyLab 2.0 auf der Hannover Messe 2017 - ein Rückblick
Vom 24. - 28. April 2017 fand die Hannover Messe HMI unter dem Schwerpunkt digitale Zukunft statt. bioliq® trat im Verbund mit dem EnergyLab 2.0 auf der Leitmesse "Energy" in Halle 27 auf dem KIT Stand auf. Bundesforschungsministerin Wanka besuchte am ersten Messetag den Stand. Mehr als 190 000 Besucher konnte die HMI 2017 verzeichnen.
SAVE THE DATE: II. bioliq® Status Colloquium 2017 - 21 April at KIT
The 2nd bioliq® status colloquim takes place on 21 April 2017 at KIT/Karlsruhe with issues due to bioliq and advanced fuels. German-language sessions only!
Energy Symposium 2016
Energy of the Future - Future of the Energy: HEIKA Symposium 2016 at Karlsruhe is dealing with the main topics of the energy of our future - energy resources and supply.
bioliq® at Hannover Messe
Meet bioliq® at Hannover Messe, from 25 to 29 April 2016, Hall 2, booth C50. This new group pavilion in Hall 2 is presented by BIOPRO Baden-Württemberg, Jülich, the project organizer, and the coordinating Agency for Renewable Resources FNR. Here, bio-based value chains meet innovative raw material concepts and creative ideas for new products and processes.
News Around bioliq® Research
Oxymethylene-ether (OME): fuels which produce no harmful exhaust gases. The Federal Ministry of Food and Agriculture promotes project of ecologically friendly diesels from renewable raw materials.
FNR Presents Annual Report 2014/15
In 2016 more subsidies are available for projects with renewable raw materials: this year the FNR e. V. (Agency for Renewable Resources) holds as body responsible for projects of the Federal Ministry of Food and Agriculture (BMEL) a conveyor means budget of 61 million euros and thereby two million euros more than last year.
More information
Succesful I. bioliq® Status Colloquium
On the 1st of December 2015, the first bioliq® status colloquium took place at FTU of the Karlsruhe Institute of Technology (KIT). The event was expected from all partners in the approach of big interest and tension.
Network Biorefinery Research
The new network BioRaf consists of eight companies and seven research institutes and is committed to the optimisation and development of biorefineries. BioRaf is funded from the Federal Ministry for Economic Affairs and Energy within the framework of the Central Innovation Programme for SMEs (ZIM).
More information
Helmholtz Topics – Energy Lab. 2.0
In the energy system of the future energy producers, energy storage and energy consumers must have a smart communication with each other. With the Energy Lab 2.0 researchers try to build up a model of this system. Holger Hanselka, president of the Karlsruhe Institute of Technology (KIT), explains the new project during an interview.
To the interview